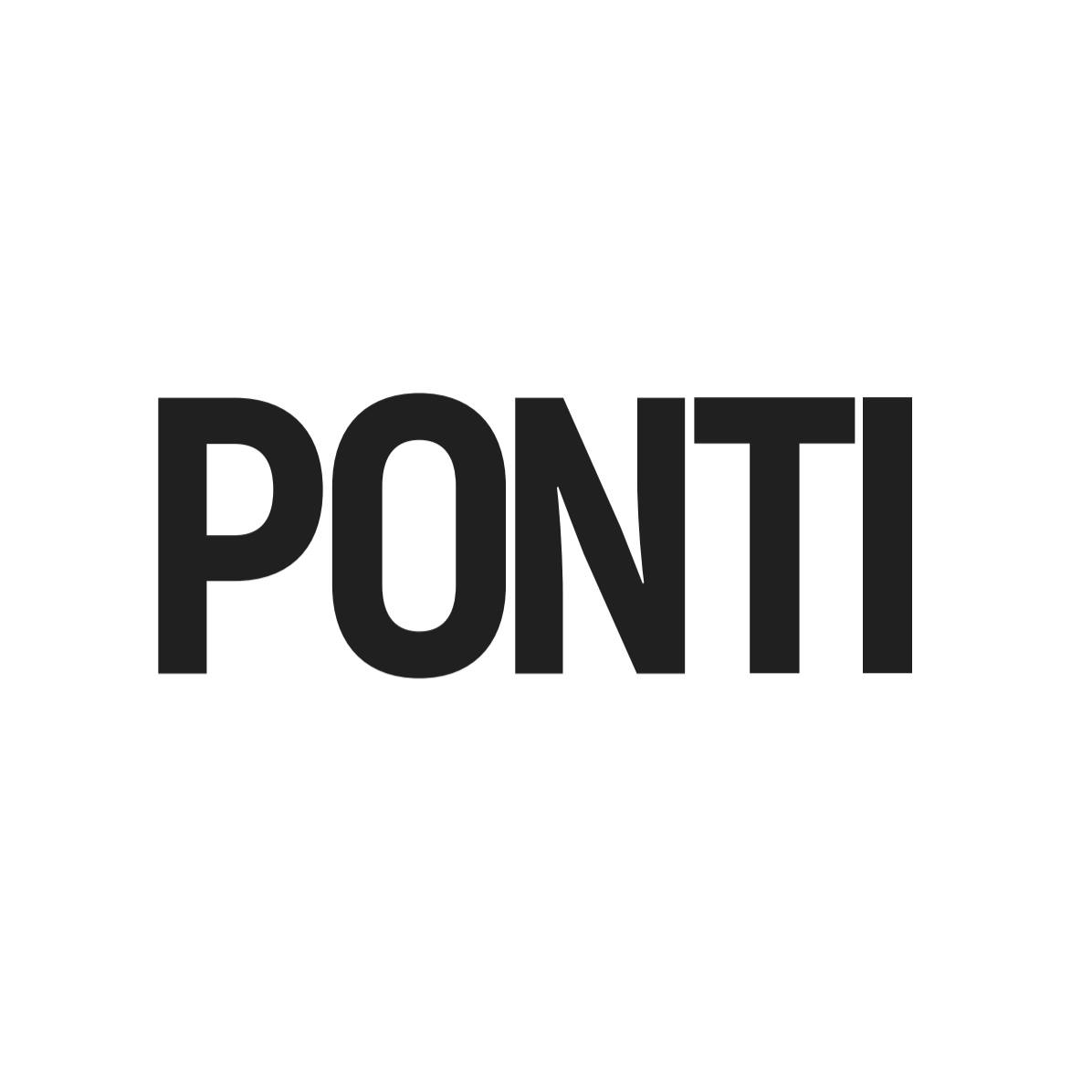 Daems van Remoortere
18.05.23 - 24.05.23
SOLO SHOW
Meetingpoint

PONTI is pleased to host a solo show with new works by Daems van Remoortere.

Opening: 18 May, 12u - 22u

And during the Antwerp Art Weekend:
18 May, 12:00 - 22:00
19 May, 12:00 - 18:00
20 May, 12:00 - 18:00
21 May, 12:00 - 18:00

For the new prison in Haren, the artist duo Daems van Remoortere designed a permanent sculpture that aims to make time visible and tangible. In the courtyard, a passageway between the prison proper and the visitors' area, they installed Meetingpoint, a ten-meter-long circular segment that follows the position of the sun by computer. At a rate of four centimeters per day, the steel arch spans a total height difference of more than seven meters. The blue and yellow painted steps with which the arch is covered make the work continuously change color, like a tree changing throughout the seasons.

For their solo expo which opens during Antwerp Art weekend, the duo explores further how we as humans deal with time. They are fascinated by human behavior and how it is affected by light and the seasons. In their sculptures they use symbols from different cultures and references to old masters such as Botticelli and Hieronymus Bosch.

Hold Your Horses
13.04.23 - 13.05.23
DUO SHOW
Hold Your Horses

PONTI is pleased to host a duo show with new works by Alice Vanderschoot and Joost Pauwaert.
In collaboration with Barbé Gallery.

Shells, playing cards, a beard, a waffle and cereal boxes: for Alice Vanderschoot (BE, 1989) inspiration can be found everywhere. By playing with scale, de-contextualising identifiable objects and using attractive colours, her imagery is indebted to the dream world of Surrealism and the cartoonish directness of Pop art. Hyperconsciously, she analyses the avalanche of images that pass by daily through advertising, social media and art history. Thematically, there is the same alertness as during Popart to consumerism and mass media but Vanderschoot goes further and challenges collective memory. A mace evokes antiquity and a beard the philosopher. Are they the authentic attributes of primeval man and sage, or rather of the Flintstones and Playmobil? With humour and an insidious playfulness and naivety, the archetype, myth and symbolic value of an image is explored. Once the train of references has departed, one image evokes a whole universe. A big blue waffle catapults directly to fairs and tourist attractions. At the same time, the national speciality carries waffle iron politics, the proverbial 'keep your waffle' and Belgian surrealism or linguistic Belgicism. The woven waffle boxes are also beautiful to look at. Vanderschoot sees how certain shapes keep returning, evolving organically from object over symbol to archetypes or mythical figures.

Joost Pauwaert (BE, °1985) loves heavy wooden and metal machines and objects such as anvils, cannons and giant saw blades. He makes the machines himself, starting from technical challenges. Can he make a heavy anvil balance on a spring? Or catapult it and catch it in a funnel? Can he make his own cannon? Or make two cannons fire at each other simultaneously so that the cannonballs hit each other and deform?

The artistic beauty of these ventures derives from the originality of the questions, on the opposite side of the usual forms of artistic expression. Actually, they precede and take us back to times when science and art were closer to each other than today. Or they lead us back to fundamental questions in sculpture, which always had to do with gravity and density.

Here we come closer to a fundamental poetry, which stems from the beauty of things themselves.

text by Hans Theys
GALVANIC
NIGHTFALL
03.03.23 - 01.04.23
SOLO SHOW
Jef Meyer
Galvanic Nightfall
PONTI presents a new solo show by Jef Meyer opening on 03.O3.23 - During the opening night there will be a live concert by Elko Blijweert, on 24.03.23 Floris Vanhoof will perform music.
At the same time of this exhibition, other works by Jef Meyer are on view at ZEIT space. Don't forget to visit both locations.

Jef Meyer
graduated in 2014 from the Royal Academy of Fine Arts Antwerp, Jury Prize In Situ. The artist mainly works with concrete, his favorite material. During the preparation process he experiments with shapes, types of sand, different layers and pigments. In this way he deliberately creates reliefs, figures and structures in his work. Depending on which types of sand he combines, he determines the final drawings and color nuances and shows the versatility of his material. The interplay between a delicate shine and a matt effect, light and shadow, also occurs during the creation. This creates a subtle movement. Sometimes his works almost seem marble and people often think it is polished afterwards, but no post-processing is involved. Everything that develops organically during the process, such as irregularities or cracks, is part of his work. The concrete retains its uncompromising character. The work of Jef Meyer is influenced by brutalism and minimal art. That is why the environment is also important and decisive. Sometimes the work does not come in a frame, so that the wall or the space functions as one. As a result, Meyer's oeuvre is situated somewhere between sculpture, painting and architecture
BETWEEN THE NIGHTINGALE AND THE LARK
12.01.23 - 18.02.23
DUO SHOW
Installation views - Between The Nightingale And The Lark 12.01 - 18.02.23
Judit Kristensen
Viktor Mattsson
catalog as pdf
catalog on GalleryViewer
BETWEEN THE NIGHTINGALE AND THE LARK
"Between the Nightingale and the Lark" takes place in the hours between the Nightingales nightfall and the appearance of the first awakened Lark in the harsh break of dawn. Viktor Mattssons works invites to a bar, an at first glance harmonical scene but at second seemingly on the borderline to an uncontrolled darkness. The devil, symbol of temptation towards decadence and darkness, seems satisfied, and his company seems to wear the skin-deep joy of repression. Butterflies surround them with a light that appears pure and true, juxtaposingly hopeful.
Judit Kristensens installation invites to a private domestic space. Piled up coffee cups and Coca Cola bottles, and the sole company from night appearing cockroaches, portrays involuntary sleepless hours and the intrusive darkness that lies in the hours between the Nightingale and the Lark. A mirror-painting and a shadow suggests the presence of another person in the room, looking, waiting, maybe merely existing within the space of insomnia.
There is a recurring existential core in Kristensens works, and she returns to depict subjects like social deprivation, days and nights that roll into one, screen dependency, insomnia, boredom and isolation. The works let the viewer peek into uncomfortable private spheres with Netflix, Coca Cola bottles and last days Cheerio bowls, and there are recurring attempts to charge the mundane with emotional tension. Even though there appears to be an auto biographical line, the works do not seem like depictions of surroundings but rather like implemented or staged envisions, which draws connections to contemporary painters working with visual autofiction, such as Salman Toor and Jill Mulleady.
In Viktor Mattssons paintings, topics that have been around for centuries in the art historic iconography of the western hemisphere are simplified. Stories of good and evil that have moved humanity make his work approachable. The devil as a symbol of the bad, the cowboy as the reminiscence of the ideal man and the clown as the visualisation of the circumstantial quality of humour, the butterfly as the uncomplicated vision of beauty and peace. A more contemporary interpretation could see Mattsson's work exploring the troubled sense of masculinity; the desperate clown, unwilling to grow up, seeing life as one big joke, the cowboy, uncertain of his position in current society, the devil, consciously turning to violence and destruction.
Judit Kristensen (b. 1990, Sweden) lives in Antwerp and has a master in fine art from Umeå Art Academy. She has previously been part of group exhibitions in Eighteen Gallery in Copenhagen, Golsa Gallery in Oslo and the Hole Gallery in New York, and had solo exhibitions at Artipelag in Stockholm, Museum of Örnsköldsvik in Örnsköldsvik, Alta Art Space in Malmö, Galleri Syster in Luleå and Galeria Centofiorini in Civitanova Marche. She was the 2022 awardee of the highest awarded art grant in Scandinavia, the Fredrik Roos grant, and has been awarded grants from Eva and Hugo Bergman Foundation through Royal Academy of Art in Stockholm, the one year working grant from The Swedish Arts Grants Committee, KiK through Örnsköldsviks Konsthall, Samartbete through Galleri Syster, and Umeå Municipalities grant of Culture and Travel. Judit Kristensen's works are part of public collections through the Soho House Collection, Trädgården Stockholm, Umeå Municipality, Skellefteå Municipality, Luleå Municipality and through the Public Art Agency of Sweden.
Viktor Mattsson (b. 1988, Sweden) works and lives in Antwerp, Belgium. He holds a MFA from Umeå Academy of Fine Arts. His most recent exhibitions include Thanks for Laughing at Weserhalle in Berlin, Know Thyself at Ponti in Antwerp and Dream Baby Dream in Venice. He has been awarded a one year working grant from The Swedish Arts Grants Committee and his work is a part of public collections through The Public Art Agency of Sweden, Luleå Municipality, Skellefteå Municipality and Region Västerbotten.
For this exhibition Viktor Mattsson has produced an edition of an energy drink that shares the title of his series of works, Taurine Rider.